New Smithco Side Dump 6 & 7 Axle Models Are Here!
More is more, literally. We are proud to introduce to you the brand new 2023 SmithCo 6-Axle and 7-Axle Ultra Tub Side Dump Trailers! The SmithCo team recently unveiled their new creation with length expansion and hauling size at the forefront of the concept. These new side dump trailers are the first of their kind and a leap into the future of the commercial and construction dump trailer industry.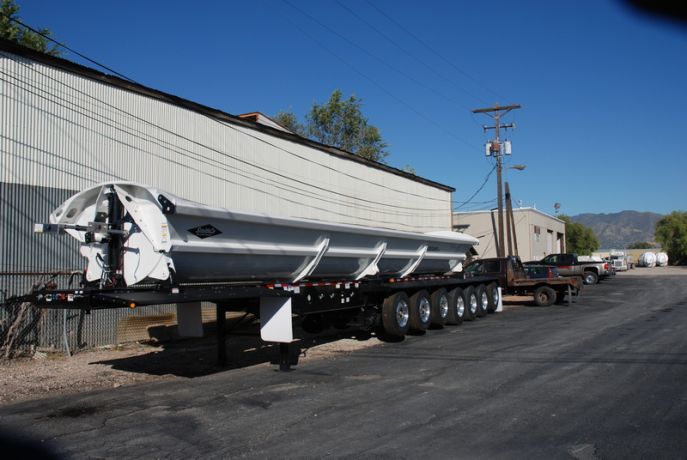 The SmithCo mission is to "design and build the world's best side dump trailers with customized solutions that increase our customers' efficiencies and profits, while also providing a secure future for our workforce and their families." That's precisely what these new trailers intend to do, and essentially why they were conjured up in the first place.
Just like all the other award-winning trailers that SmithCo manufactures, these new 6 and 7 axle models come with many benefits for customers looking to upgrade their trailer size. Adding quite a bit more yards to the available trailer space, these Ultra Tub trailers fill that missing piece in the industry – larger hauling ability without adding a pup. You may think SmithCo has gone too far but let us share our thoughts on these extra-long side dump trailers so you can learn, firsthand, from the top dealer who knows a thing or two about commercial trailers.
WHY MORE AXELS?
First off: because you asked for them! Western Truck & Trailer Sales wanted to be able to provide our customers with the ability to haul more without adding a pup. Since SmithCo Side Dumps are the side dump experts, they were happy to meet the challenge and make it happen!
With over 25 years of experience designing and building side dump trailers, SmithCo trailers have the reputation of holding the highest resale value on the market. Since they take pride in giving customers what they want at a quality level they trust, many have the confidence in SmithCo to know their trailer investment will serve them for many years and maximize their profits for years to come.
THE BENEFITS OF 6 & 7 AXLE MODELS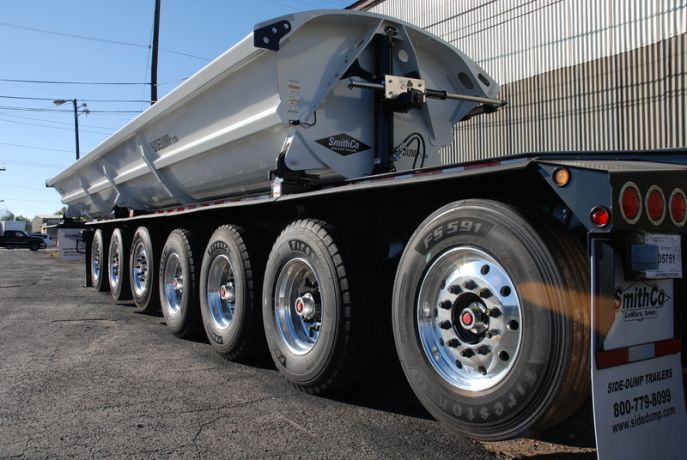 Since SmithCo is experts at matching each trailer to the specific bridge laws of any given area, building one with a larger length and hauling size was actually very simple. There were customers out there missing something from their side dump that could be fixed by extending the axle count. We've heard it many times, and have said it ourselves, that the benefits of having more axles would make for a win-win situation between manufacturer and customer.
When it comes to superior stability, easier unloading, and faster cycle times, SmithCo side dump trailers are second-to-none. A trailer that dumps to the side means more safety and stability with any haul and offers a more versatile method of getting the job done. Now add a couple more axles to that hauler and you have even more loading space to carry material from job site to job site. Cut your project time and cost down by using more axles.
If you're interested more in these SmithCo 6-Axle and 7-Axle Ultra Tub Side Dump Trailers, look no further than Western Truck & Trailer Sales. We are the first dealer to carry these marvelous pieces of equipment and would be honored to show why we love them so much. Give us a call or shop our inventory on our website to see more specs, shop all brand of trailers, and finally find the trailer you need from the people you trust. Order your new 6 or 7-axle SmithCo side dump today! Call us at 888-615-1388 to speak with a salesman today.
Don't forget to shop all other fantastic commercial trailer products in the Western Truck inventory as well!