Announcing XL's New & Improved 5-3-1 Warranty Policy
"The Best Warranty in the Heavy Haul Industry!"
XL Specialized is excited to introduce their new industry-topping warranty policy, effective on all trailers invoiced January 1st, 2021 and after!
Western Truck & Trailer Sales is a proud dealer of XL Specialized Trailers, and is just as excited as XL Specialized to announce their new Warranty Policy! XL Specialized has always been committed to designing and building high quality, reliable trailers. Their customer's confidence and satisfaction is their top priority – And they are going the extra mile in solidifying that trust with their new market leading warranty.

In February 2021, XL Specialized announced their new, industry-topping warranty policy for all commercial trailer customers. This launch brings an improved warranty to the table that allows even more coverage for XL trailer owners than ever before. They are calling their new policy the 5-3-1 Policy. This policy features a full five-year structural coverage, full three-year paint coverage, and a full one-year on parts and components.
You can find this new Warranty Policy outlined by XL Specialized Trailers in full on their website. But we're going to save you the trouble of a click by laying it out for you here as well:
Full 5 Year Structural Coverage
"The new warranty policy is an enhancement to the previous policy and is a testament to XL trailers' superior quality and durability. XL Specialized Trailers is built with premium products: 100k flanges and 80k webs. XL's trailers are manufactured in Manchester, Iowa with state-of-the-art equipment, by skilled craftsmen. The five-year structural warranty covers the trailer's structural beams as well as the pin connections between those beams and the crossmembers and outer rails of the load-bearing deck."
Full 3 Year Paint Coverage
"XL Specialized Trailers' new paint warranty guarantees no peeling or delamination and cracking or checking of the paint for three years. XL's trailers are painted with a corrosion-resistant epoxy primer and urethane topcoat from an industry-leading paint supplier. The paint process is rigorously tested to meet strict adhesion and corrosion-resistant ASTM standards."
Full 1 Year Parts & Components Coverage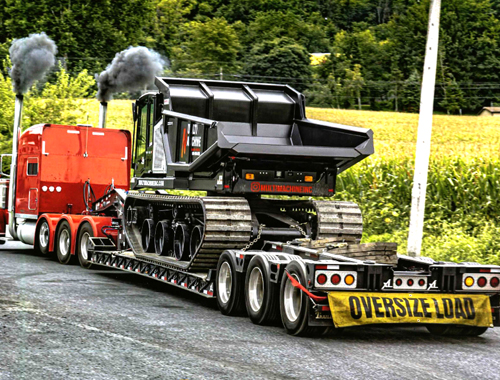 "Trailer components are critical to a good user-experience. The full parts and component warranty covers axles, suspension, landing gear and all manufactured components as well as air, electrical and hydraulic components for one year."
President and CEO of XL Specialized Trailers, Stuart Sleper, publish his excitements in the company's statement announcing this new policy:
"Our team is excited to introduce a new and improved warranty policy! It is a testament to the positive changes we have made at our company. Over the last two years, XL's empowered workforce has improved product quality and reduced warranty expense to the point we are extremely confident in offering this higher level of service and support through our warranty program." We are aiming to provide customers greater peace of mind by backing our trailers with the best warranty in the industry. We are there for our customers through the entire order process including after the sale."
Customer service is obviously XL's upmost priority. This new policy has already been launched, and is in effect for all units invoiced January 1, 2021 and after. The timeframe of this warranty starts at the time of retail sale or six months after the trailer is completed. If you bought your XL Specialized trailer from us, you can contact us directly about warranty questions, and we will be happy to help you get your warranty started!
If you are looking to upgrade your fleet of trailers, be sure to shop all type of XL models including Hydraulic Detachable Goosenecks, Mechanical Detachable Goosenecks, Extendables, Mini-decks, Multi-axles (West Coast and East Coast style), Power Tails, Slide Axles, and many others at Western Truck & Trailer Sales. We can get you anything from the XL Specialized Catalog and can customize dimensions to fit your needs!
For more information on the XL Specialized Trailer brand, specs and information on specific trailers, or to purchase an XL Specialized commercial trailer, visit Western Truck & Trailer Sales at www.westerntruck.com/product-lines/xl-specialized.